$20.00
22

Jul
Richard Shelton & Dave Damiani - Catalina Jazz Club in Hollywood, CA
July 22, 2018 - 8:00pm
www.catalinajazzclub.com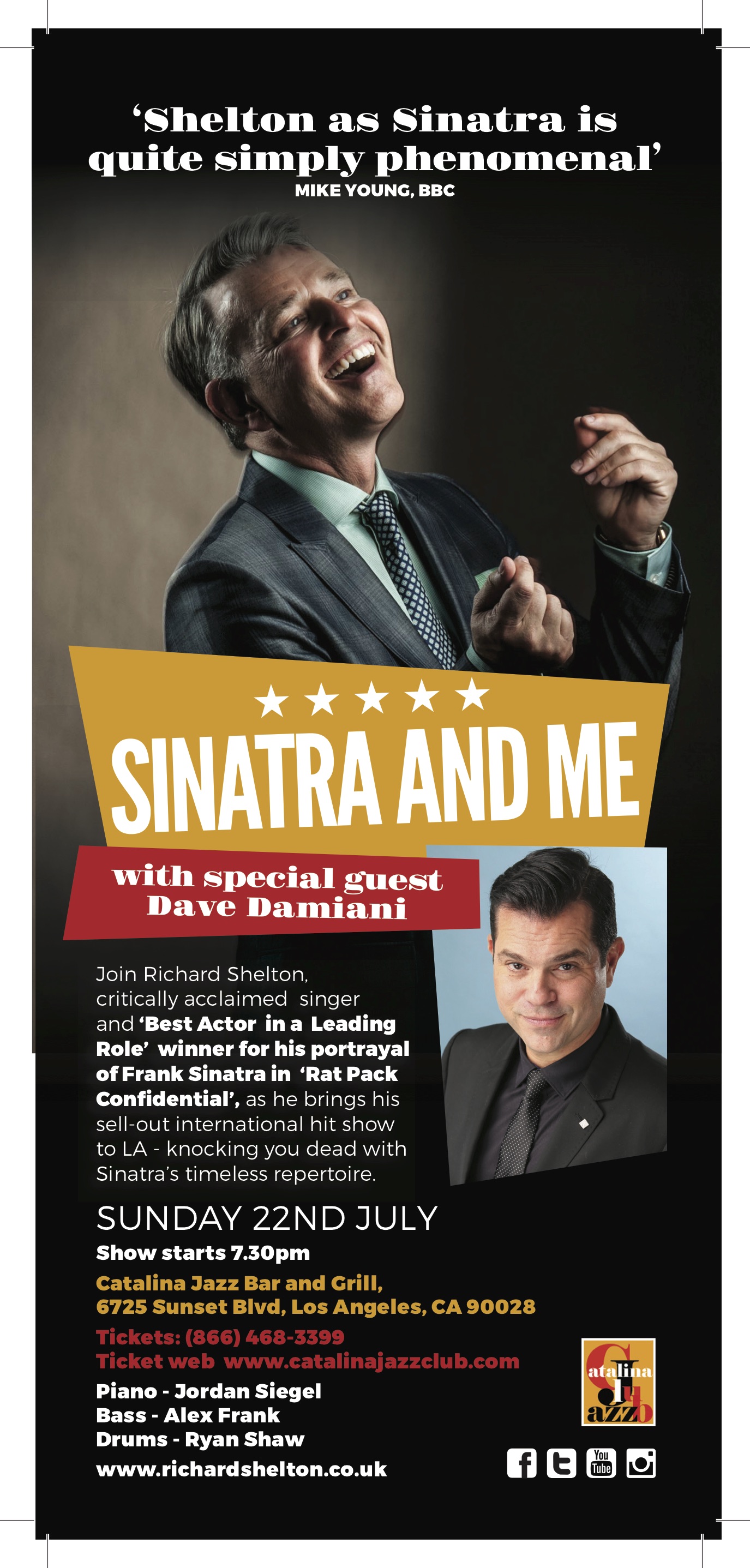 Richard Shelton and Dave Damiani share the stage for the very first time at the Catalina Jazz Club in Hollywood.
Richard's show "Sinatra and Me" is about his facination with the master Frank Sinatra and this show will have special guest Dave Damiani. With LA's most swinging trio (Jordan Seigel, Ryan Shaw & Alex Frank), this night is sure to be a hit!
Tickets are on sale at www.catalinajazzclub.com or by calling (323) 466-2210.